Sites & Buildings
For building information and building specifications, just click on the building of your choice.
Need a larger or different style building? No problem! We have over 58 acres available to place and erect your specific building. Cascade Economic Development will work with a local contractor to accommodate your needs to locate you in Cascade at your earliest convenience.
Location One Information System
Location One Information System (LOIS) is an online database of available sites and buildings. This system also provides a wealth of information about our city. Please click the link below to be taken into the LOIS to view available sites and buildings.
Available Buildings
View our Buildings within the LOIS System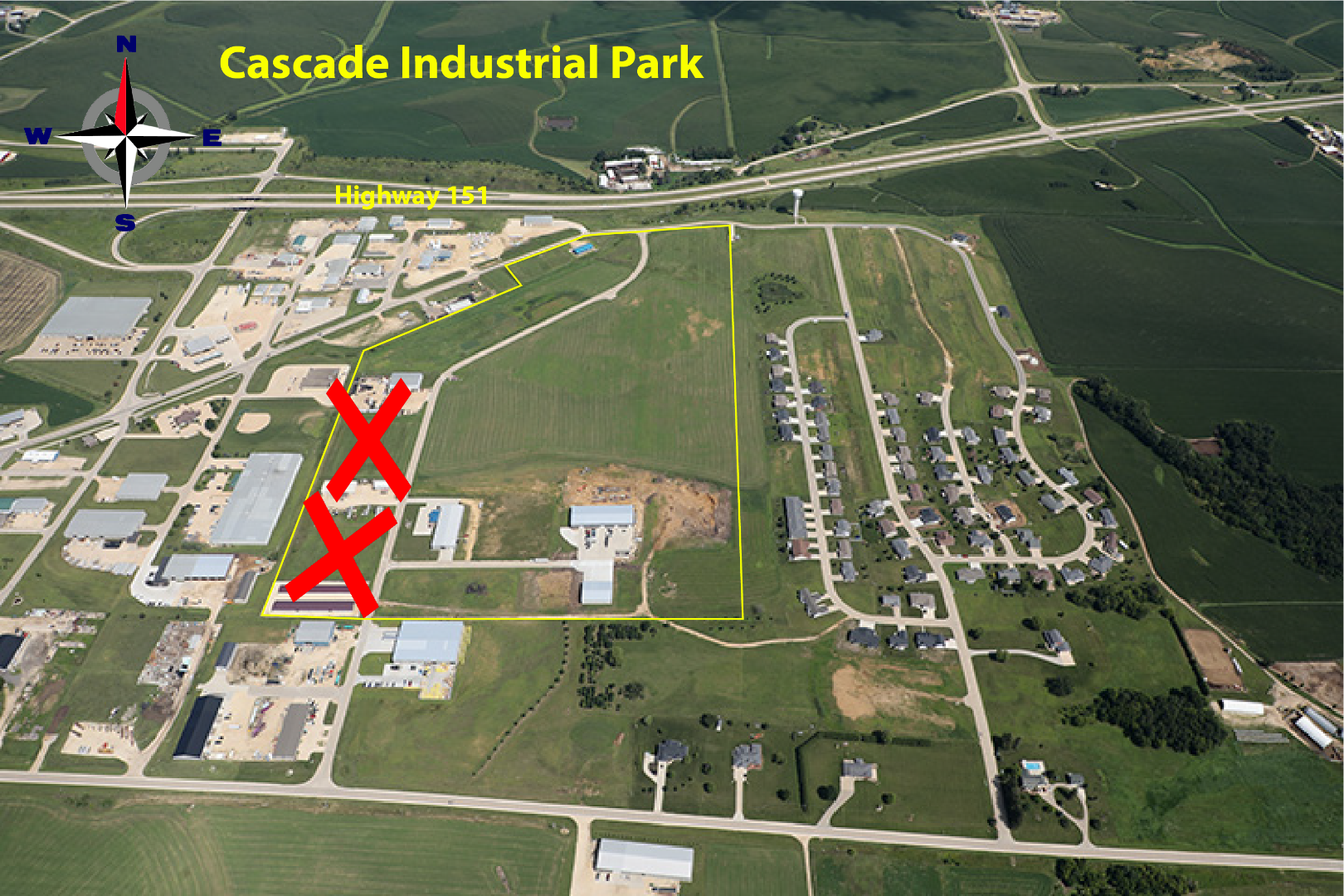 Cascade Industrial Park
Available Acres: 44.00
View More
Business & Industrial Park

►East Park
Take exit 77 on HWY 151 to our newest park. Sixty eight acre expansion of shovel-ready ground. Designed with the newest technologies available.
Business Park Plat Map
►View the wide variety of lot sizes and shovel-ready locations in Cascade's existing business park.
The East Park and other locations within Cascade have zoning and infrastructure in place for immediate opportunities